Large capacity, up to 2.2m, precision milling & turning.
Welcome to Jenkins Engineering Services. We are a precision engineering company that has been established in our current location, Maidenhead, Berkshire, for the last 25 years. We have built up a customer base over this time, providing CNC milling and turning. Our customer base is primarily made up of clients that service the automotive, aviation, railway, petro-chemical and electronics industries. We are a dynamic and forward thinking company that has constantly invested in new technology in order to offer our customers the best possible service. All our machining centres are less than five years old, and we have a new 2.2 metre capacity DMF 220 Linear Vertical Machining Centre installed in January 2005.

We offer CNC precision milling and turning. As well a working to conventional drawings, we are able to work with DXF, IGES and PDF files, sent either by e-mail or supplied on disc. We work with a variety of materials including steel, aluminium, brass, copper, plastic, and exotics, such as titanium & gun metal. We also source welding, fabrication, and finishing which enables us to offer a complete service to you, the customer.

Modern CNC Machining Facilities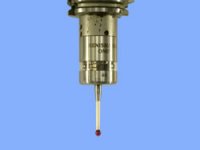 Renishaw Probe for on accurate inspection.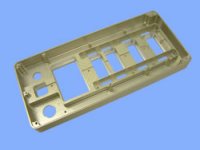 We machine a wide range of components.